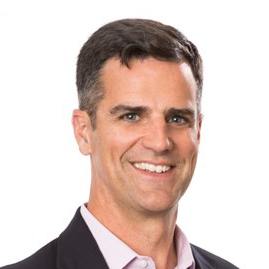 Peter Long
Senior VP of Health Care and Community Transformation
Blue Shield of California
"Our health care system has dramatically underperformed and overspent relative to the rest of the world for the past four decades. The typical US health policy debate is narrowly defined and focused on incremental changes to how we pay for and deliver services within the existing system. FORESIGHT offers a unique opportunity to co-design bold ideas and future scenarios that could fundamentally improve the health and well-being of all Americans at costs that are more affordable and sustainable. Once developed, we will test these ideas in communities and health systems across the country to see what works and what doesn't to inform a new, productive national conversation about the future of health and health care. Fundamentally, FORESIGHT represents a new day for health!"
Peter Long is currently transitioning to his new role as senior vice president of health care and community transformation at Blue Shield of California after serving nine years as the president and CEO of Blue Shield of California Foundation. He led the Foundation in its mission to improve the lives of all Californians, particularly the underserved, by making health care accessible, effective, and affordable, and by combating domestic violence. In 2013 alone, the Foundation provided $34 million to 326 organizations across California, making it one of the state's largest grantmaking institutions.
Prior to joining Blue Shield of California Foundation, Peter served in leadership roles at the Henry J. Kaiser Family Foundation and The California Endowment. He has extensive experience working on health policy issues at the state, national, and global levels, and has written numerous papers on the topic.
Peter also served as the director of development and programs for the Indian Health Center of Santa Clara Valley in San Jose, before assuming his position there as executive director. Previously, in Cape Town, South Africa, Peter was a legislative analyst for the National Progressive Primary Health Care Network during the country's transition to democracy.
Outside of his role at Blue Shield of California, Peter is actively involved in multiple health care and professional organizations, serving on the Board of Directors for Grantmakers in Health and the Governance Board at the Institute for Clinical and Economic Review. He was one of the lead organizers of the Philanthropy-Joining Forces Impact Pledge, which raised more than $170 million for veterans and military families, the co-chair of the National Advisory Board of the Elizabeth Dole Foundation's Caring for Military Families initiative, and is an advisor to The Aspen Institute's Veterans Initiative. In addition, Peter is a member of the Institute of Medicine's Roundtable on Value and Science-Driven Health Care, as well as the Too Small to Fail Leadership Council, a joint initiative of Next Generation and the Clinton Foundation. He is a member of the Board of Directors at Grantmakers for Effective Organizations and practices as an adjunct professor at the University of California, Los Angeles Fielding School of Public Health.
Peter received a BA from Harvard University; an MA in health policy from The Johns Hopkins University School of Hygiene and Public Health; and his PhD in health services from the University of California, Los Angeles. He currently lives in Orange County with his wife and three children.